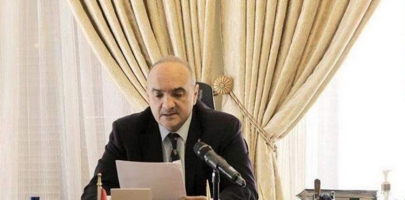 Jordan capital investment fund holds general assembly
Jordan News
The Jordan Capital and Investment Fund Management Company recently held its general assembly, according to a statement from the bank.
Members of the company's board of directors include the Arab Bank, Housing Bank, Jordan Islamic Bank, Arab Jordan Investment Bank, Jordan Ahli Bank, and Jordan Kuwait Bank, in addition to the former minister of digital economy and entrepreneurship, Marwan Juma, as an individual member, according to the statement.
During a subsequent board meeting, chairman of the Association of Banks in Jordan, Hani Al-Qadi, was elected as the chairman of the board of directors.
The fund is fully-owned by local banks and is the largest investment fund owned by the private sector in Jordan. The company is the largest in the Kingdom's history in terms of capital, which amounts to JD275,000,000.
The fund aims to invest in promising Jordanian companies that have opportunities for growth, development, and expansion, by injecting new funds and investments into these companies to contribute to promoting economic growth in Jordan and