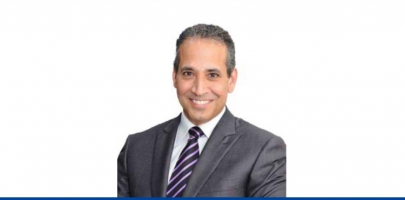 Sharif Faris Sharaf appointed as CEO of Jordan Capital and Investment Fund Management Company
The Jordan Times
AMMAN — Chairman of the Jordan Capital and Investment Fund Management Company Hani Qadi said that the board of directors appointed Sharif Fares Sharaf as CEO of the company as of February 1, 2022.
Qadi said that Sharif Sharaf enjoys "great" expertise in the investment, banking and financial world, noting that this expertise will reflect positively on the management of the fund, according to a company statement.
Sharif Sharaf expressed pride in assuming the CEO post, stressing that work will be under the "highest investment criteria to ensure fair investment and realise benefits for the fund".
Sharif Sharaf held the post of governor of the Central Bank of Jordan and ran monetary affairs in an effective way during a risky period, where the Kingdom faced strong foreign economic shocks as a result of regional unrest caused by the so-called "Arab Spring", the statement said.